Solutions available to address identified issues
After a User takes the Simple Start Assessments, the operational issues impacting his/her Company will be identified. The User can then update his/her membership to open the Solutions needed to address the issues the assessments identified.
Solving your operational problems with a defined methodology and customized approach:

My COO Resources customizes your solutions.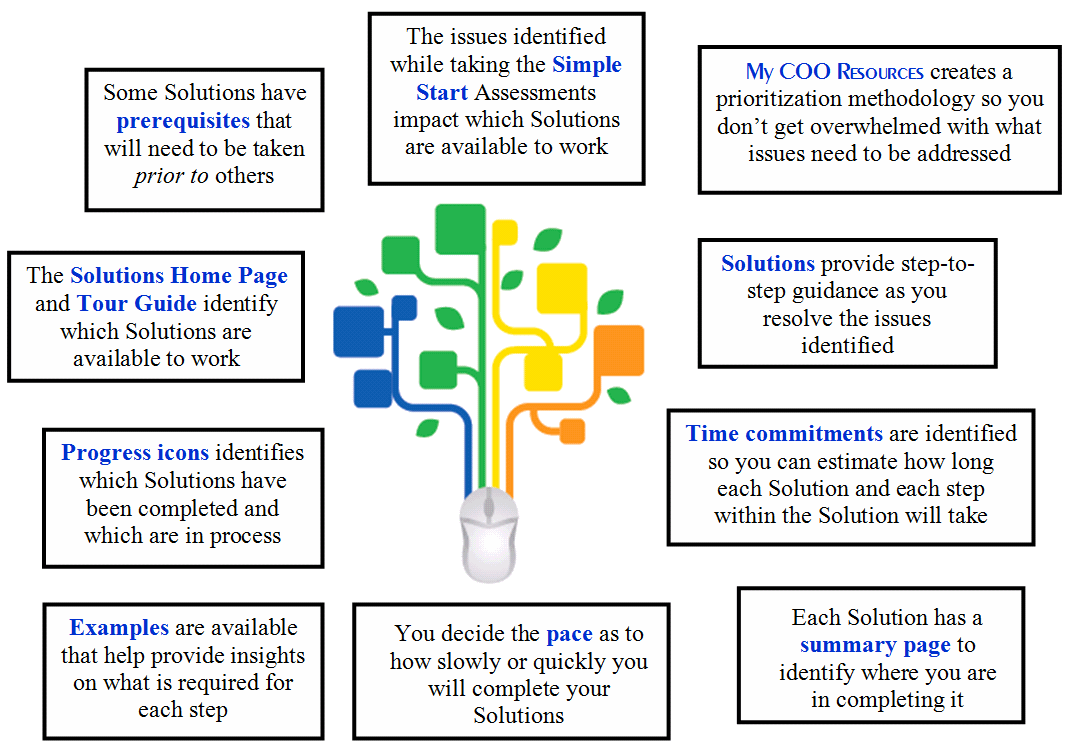 Be forewarned:
If you are looking for a quick fix program, this is not for you. It will take work and commitment. Remember, this is taking control and addressing those issues that impact your ability to sustain and grow and/or sell your Company.
It is an alternative approach to hiring more Resources (a Chief Operations Officer or Operational Consultants). Instead, My COO Resources provides you with step-by-step Solutions needed to address those issues identified – at your own pace and at a much more manageable cost.
The Solutions are not difficult. You just have to be willing to roll up your sleeves and take the first steps in improving your Company's Operational Effectiveness.