My COO Resources is designed to help you identify and address your operational challenges. It is an affordable alternative to hiring a Chief Operations Officer (COO) and/or using an Operational Consulting firm.
This is how it works:
My COO Resources is your personal COO and Operations Consultant to assist you as you work through your operational issues.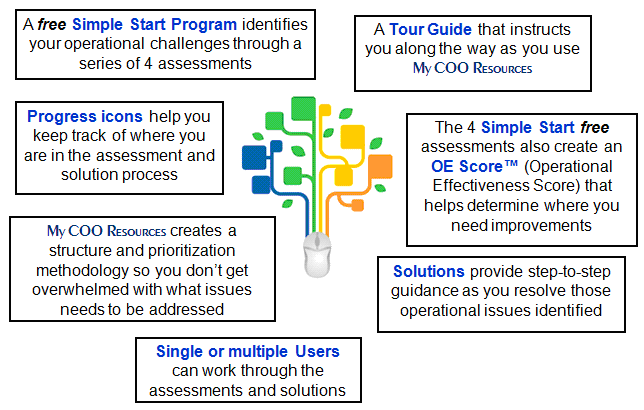 This is how to get started: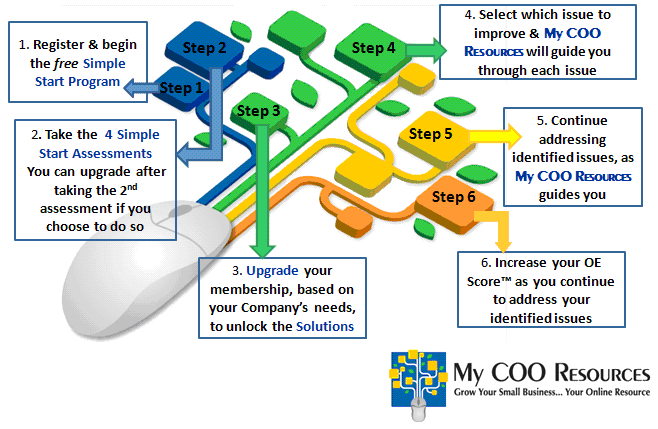 Other Resources:
Additional assessments are being developed for those who upgrade their membership
Examples of additional assessments:
Information Technology
Finance and Accounting
Marketing and Sales
And, by providing us with your industry within your profile, you help us determine which industries require industry-specific assessments.